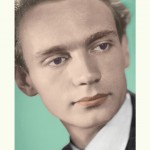 Program
** Friday April 20**
1. We meet at 2pm at Museion.
- Visit to "the Mind the Gut" exhibition (30 min) with Adam Bencard.
- The Body Collected exhibition where we will make an exercise based on the Dagerman text in smaller groups.
2. The museum closes at 4pm. So you will have time to drop off things at your HH hosts.
3. Meet at Wooloo/Human Hotel meeting at 6.30pm (WOOLOO, Prags Boulevard 49E, 2300 Copenhagen S)
- 30 min discussion about the project
- Collective cooking under the supervision of the amazing Lisbet. Drinks and hang out.
This is the evening that we can hang out alone and get to know each other informally. So make sure that you can stay late.
** Saturday April 21 **
1. We meet at 10.30am at Wooloo (Same place as the night before)
- Collective Breakfast
2. Stine hosts collective reading of the Dagerman text.
- Collective Lunch
3. Site walking with Dagerman, fascilitated by Tuuli Malla.
- Collective Dinner
4. Party at Martin's
** Sunday April 22**
1. We meet at 11.30am at Wooloo
- Collective Brunch
2. Discussions: The Future (What we do in Finland/Stockholm)
- Collective Snack
3. Collective cleaning of the Wooloo office and kitchen.
4. Departure
Reflections
We really look forward to seeing you in Copenhagen and the two sessions that follow. Before we present the program for the weekend, we would like to highlight some aspects of the work we do together. So, please take a moment to read and consider these short reflections. (Of course, you do NOT have to agree.)
* The goal of these sessions is to support you, artists in different disciplines and your artistic processes by offering the possibility to work together without any pressure to reach results. We know that there is widespread and urgent need for different platforms with as much artistic freedom as we can possibly imagine. We have put great effort into this process. We organise these sessions and look for funding in order address issues that we feel very strongly about: to learn about these questions with and from you who participate.
* The project takes its starting point in a text by Stig Dagerman that raises metaphysical and cosmological questions. Our everyday lives are marked by stress, outside pressure and where many commercial interests fight for our attention. We create these sessions with the aim that the time that we spend together will become a free-zone where we together can reflect on the questions that Dagerman brings up. Since these questions do not have answers, we will work with the text artistically rather than analytically. Together we will use (and abuse?) it in different contexts: geographical, historical, social etc.. We want to practically try out methods, games, situations and at all cost avoid labelling, bracketing and compartmentalisations: we therefore ask everyone to participate in actively stopping each other when any of us fall into these habits that are so prevalent today.
* There exist no pre-established methodology for the sessions. We want to develop new ideas, new formats to work together in dialogue you. We consider this a collective journey where we have put certain parameters in place. But we urge everyone in the group to participate in creating content as the journey's unfolds: We ask for your active participation.
* We do not see the sessions as a way to reach finalised presentations or defined outcomes. But in order to stimulate more similar platforms for artistic, metaphysical and cosmological reflection, we would like to make traces of the process public in Stockholm. These can be inconclusive, open, experimental, modest or expressive: it should form a natural and integral part of our collective process.
Finally four important practical things to consider before we meet on Friday:
-    Make sure that you read the Dagerman text (attached) before we meet. Think about how it relates to your artistic practice and if certain passages are particularly interesting to you.
-    Do you have any food restrictions (Do you have allergies? Are you vegetarian or vegan?) Please let us know before Thursday.
-    Also, we need to prepare a lot of meals together. So if you have any recipes that are easy and delicious for a big group, let us know. We will have to divide the responsibilities ☺.
-    Make sure you RSVP to Martin's invitation for the party on Saturday by writing to: contact@humanhotel.com (You have all received an invitation on March 27.)
-    Make sure that you are on time at Museion. Check travel from station or airport, because time is short for many of you. Here you find more info (http://www.museion.ku.dk/transport-parking-and-access/)